Let's switch from my dad's side of the family (the Johnsons) to my mother's side, the Stones. My mother's name was Opal Nell (Stone) Johnson. She and my dad divorced and she married again to Aaron Cilvester Watkins.
Nell's parents were, Kenneth 'Kenny' Shelton Stone and Nellie Gray (Dennington) Stone. We grandkids called them Pa and Big Ma Ma.
Kenneth's parents were, John Nolan Stone and Margaret Ella (Winnacott) Stone.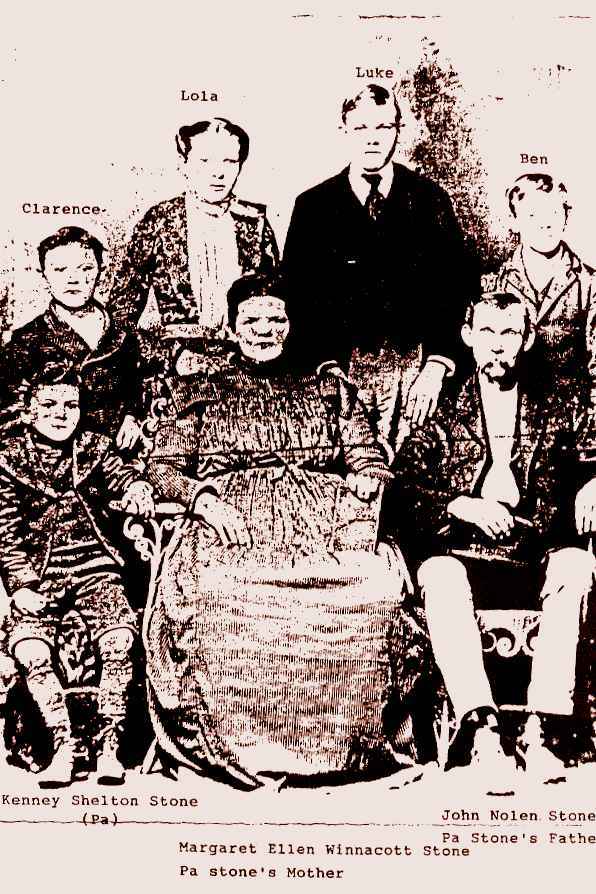 John Nolan and Margaret Ellen Winnacott Stone and children.
Back row: Clarence, Lola, Luke, and Ben.
Front seated: Kenny Shelton, and Margaret & John. John and Margaret are Kenny Shelton's parents.
John and Margaret had two more children, baughn and John Jr., not in the picture. They may not have been born then.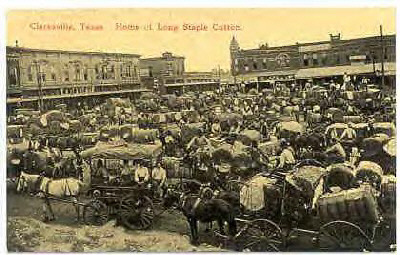 This is the wagon yard in Clarksville Texas. I remember Pa Stone telling about going to town with his father in a wagon and spending the night in the wagon yard. This could have been the same wagon yard as Clarksville was only about 15 miles from Blossom.